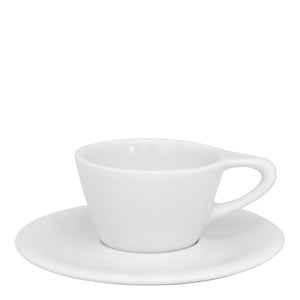 QUALITY PORCELAIN

Eternal classic and quality cups from NotNeutral which are always a firm favourite.
Exquisite form and function.
NotNeutral colaborated with Intelligentsia to create the perfect cup. There were many experiments and studies in pouring and sipping uncountable cups of coffee that went into the design of the Lino range. They studied the dynamics of fluid, the ergonomics of the porcelain and how the different variables effect the consumers' drinking experience and came up with a classic and timeless range.
Features
6 oz / 18 cl
Perfect for latteart
Ergonomic handle
Saucers included
Available in packs of 6